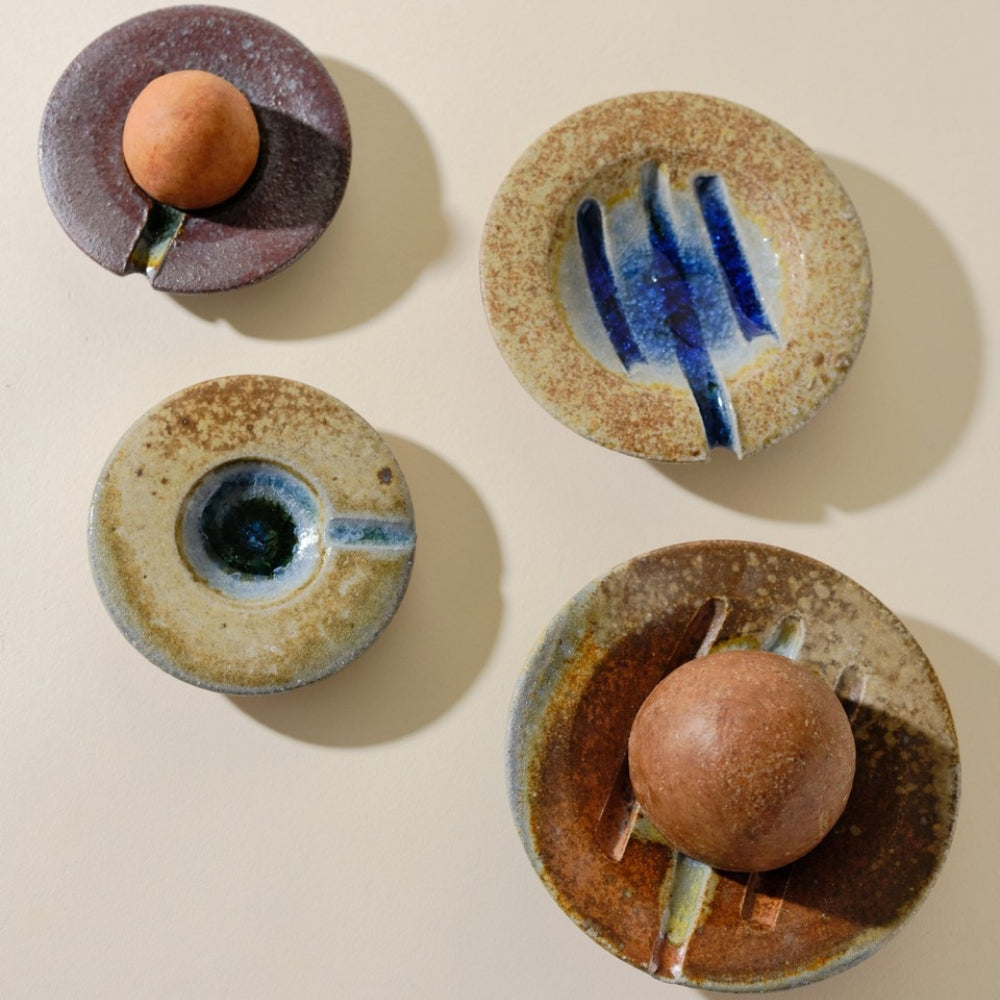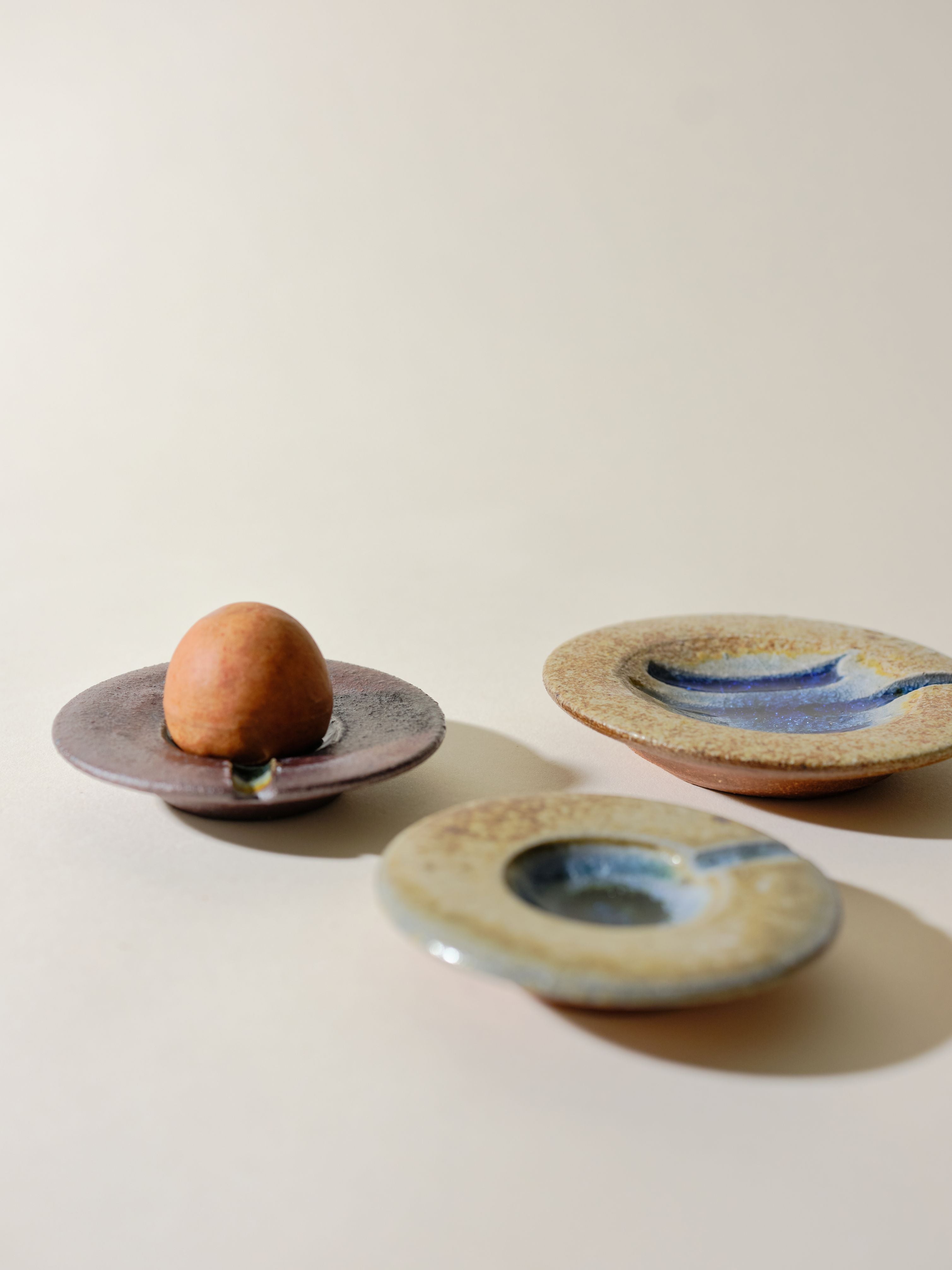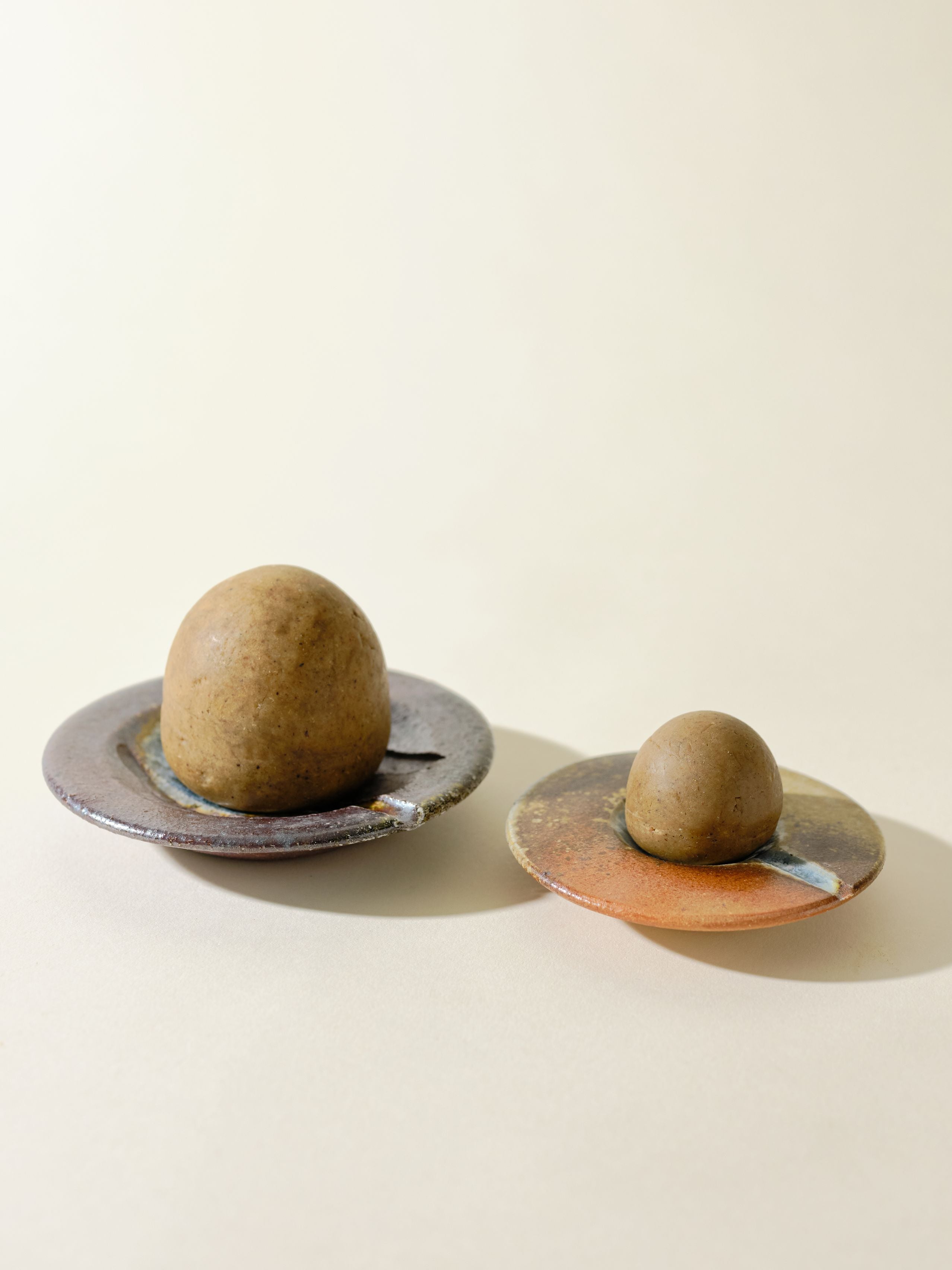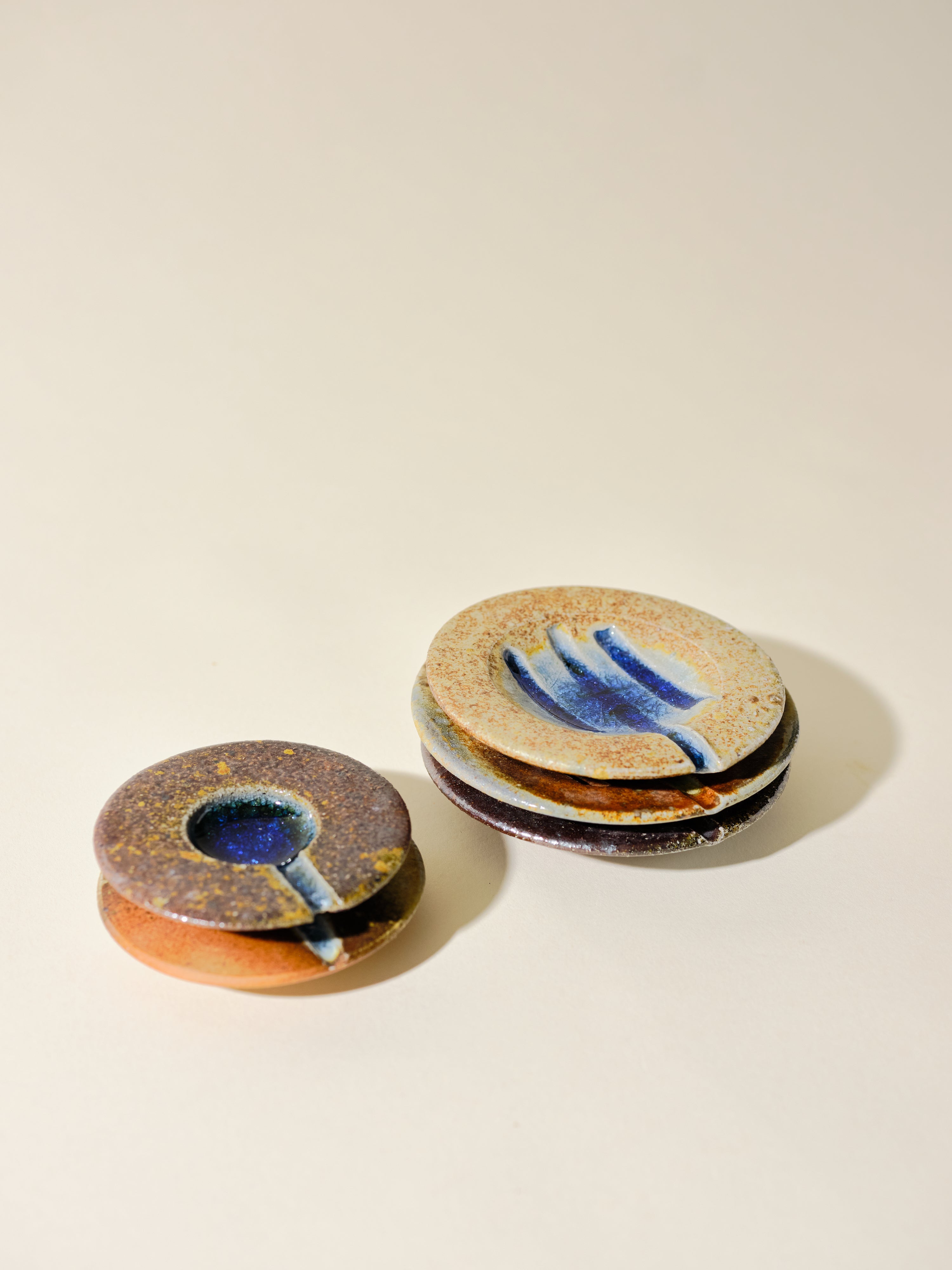 Catino
Free Shipping Over $100 - Delivery in 3-5 Days
Safe & Secure CheckoutEasy Returns & Exchanges
The perfect solution to displaying your stones: limited-edition, handmade dishes straight from the kiln of Miami Valley Pottery. Available in two sizes (petite and full), each one-of-a-kind, wood-fired dish is crafted from unglazed clay and recycled blue glass, with a spout to drain any pooling water that may occur. They can hold any of our shampoo and conditioner formulas, and are also dishwasher safe. Treat yourself to a more beautiful bath experience.
Wood-firing is the most environmentally friendly way to fire ceramics. Firing biannually and gathering fallen tree branches to feed the fire—the Miami Valley Pottery team is working with the Earth to lighten their carbon footprint.The wood consumed by the kiln burns and deposits ash on each pot, eventually melting and making the outcome of each piece unpredictable, yet beautifully unique.
Forever hair care plan
I've been bleaching my hair for 20years and had dry hair and an oily scalp which required frequent washing. I started using Conscia about a year ago and my scalp health has improved dramatically. I get compliments on my natural hair all the time and have come to love my hair again. Absolutely love it
Yes! Natural ingredients have vitamins and nutrients that our scalp needs for a balanced microbiome, which in turn creates healthy hair. Green chemistry enhances these natural ingredients to achieve the performance quality of synthetic ingredients—yet without being harsh on the scalp and stripping it of its own oils, which is what often causes inflammation.
Simply place your stone on a soap dish with drainage for daily in-shower use. Ideally, keep stones away from spraying and pooling water, or store outside of the shower. If the stone is on a flat bottom surface, it will hold standing water and make the stone turn mushy. Best to air the stone out in between washes. Soon we will have our unique vessel ready to share!
For best results when traveling, air dry Conscia products as much as possible. Pat stones dry with any cloth, then stow in the hemp cloth you received at purchase. Hemp cloth is antimicrobial, and therefore very safe to reuse.