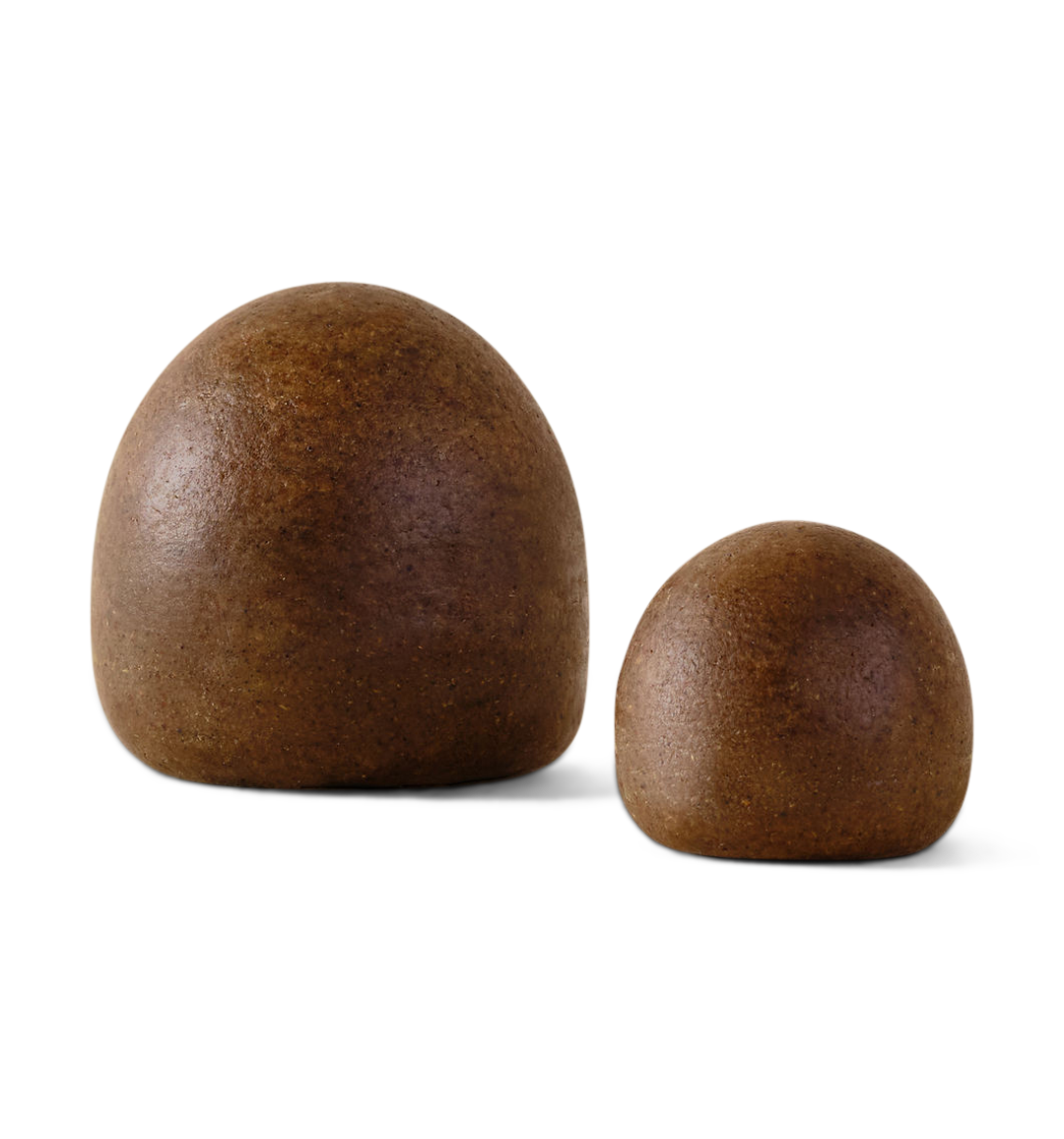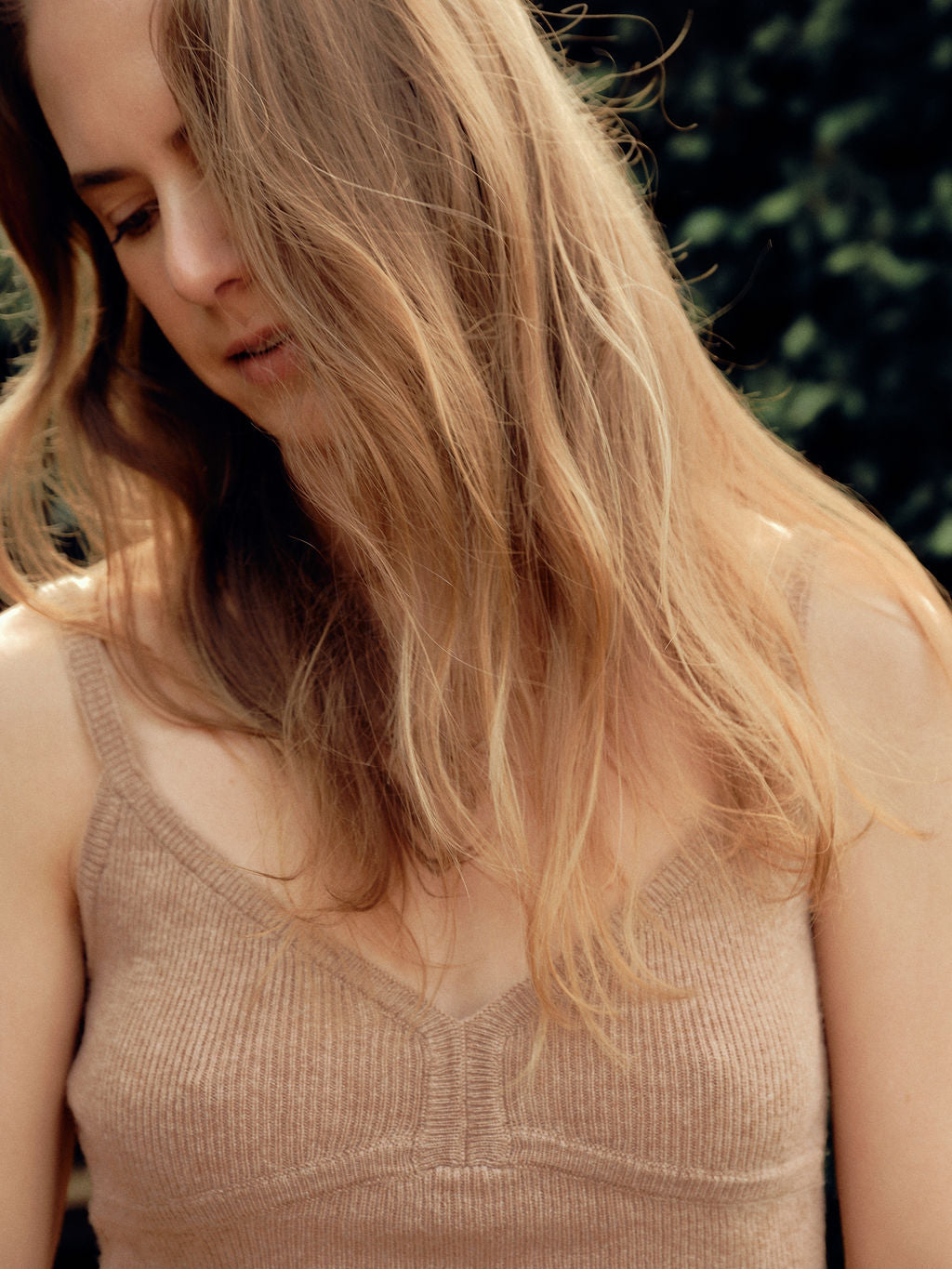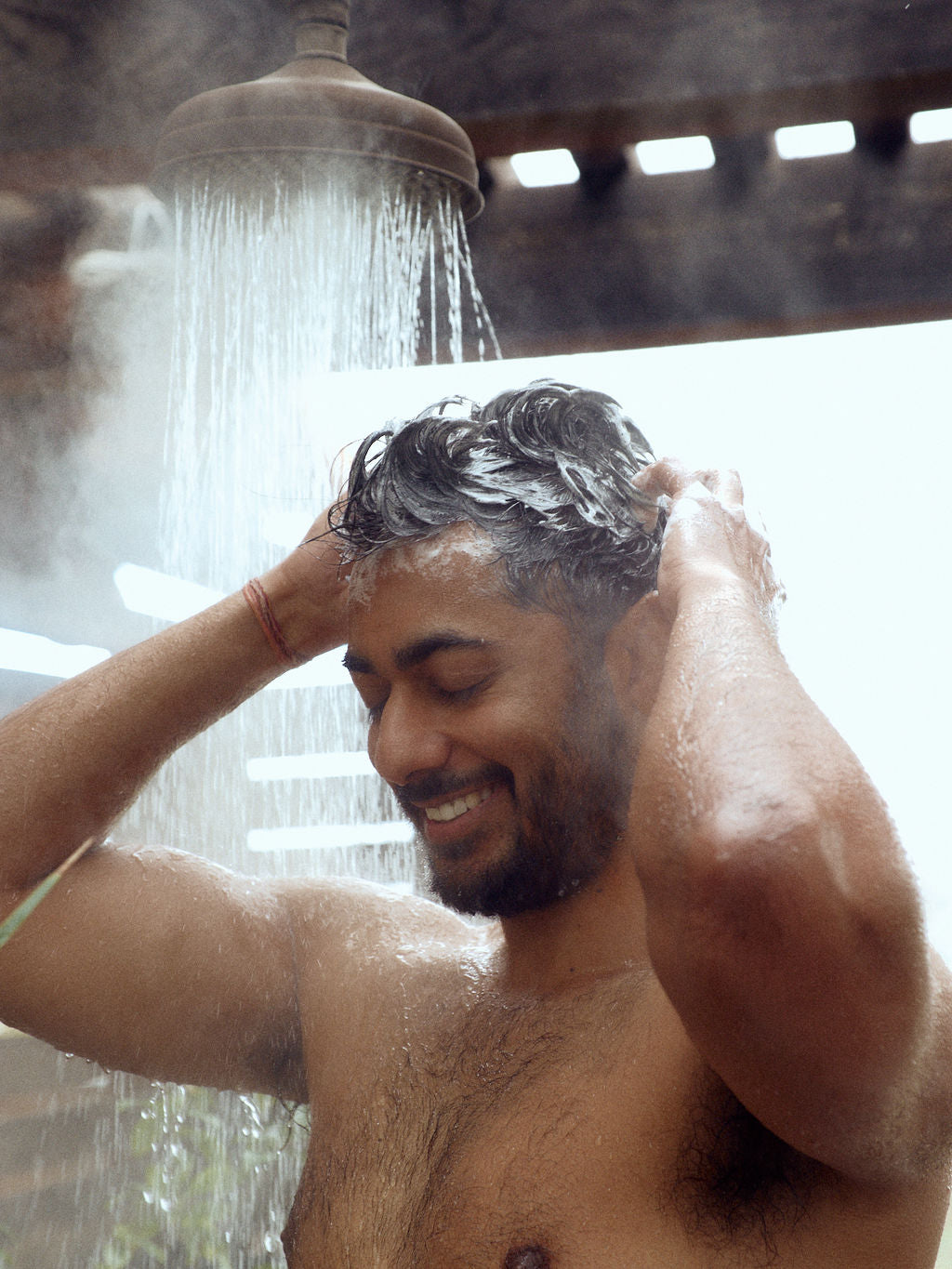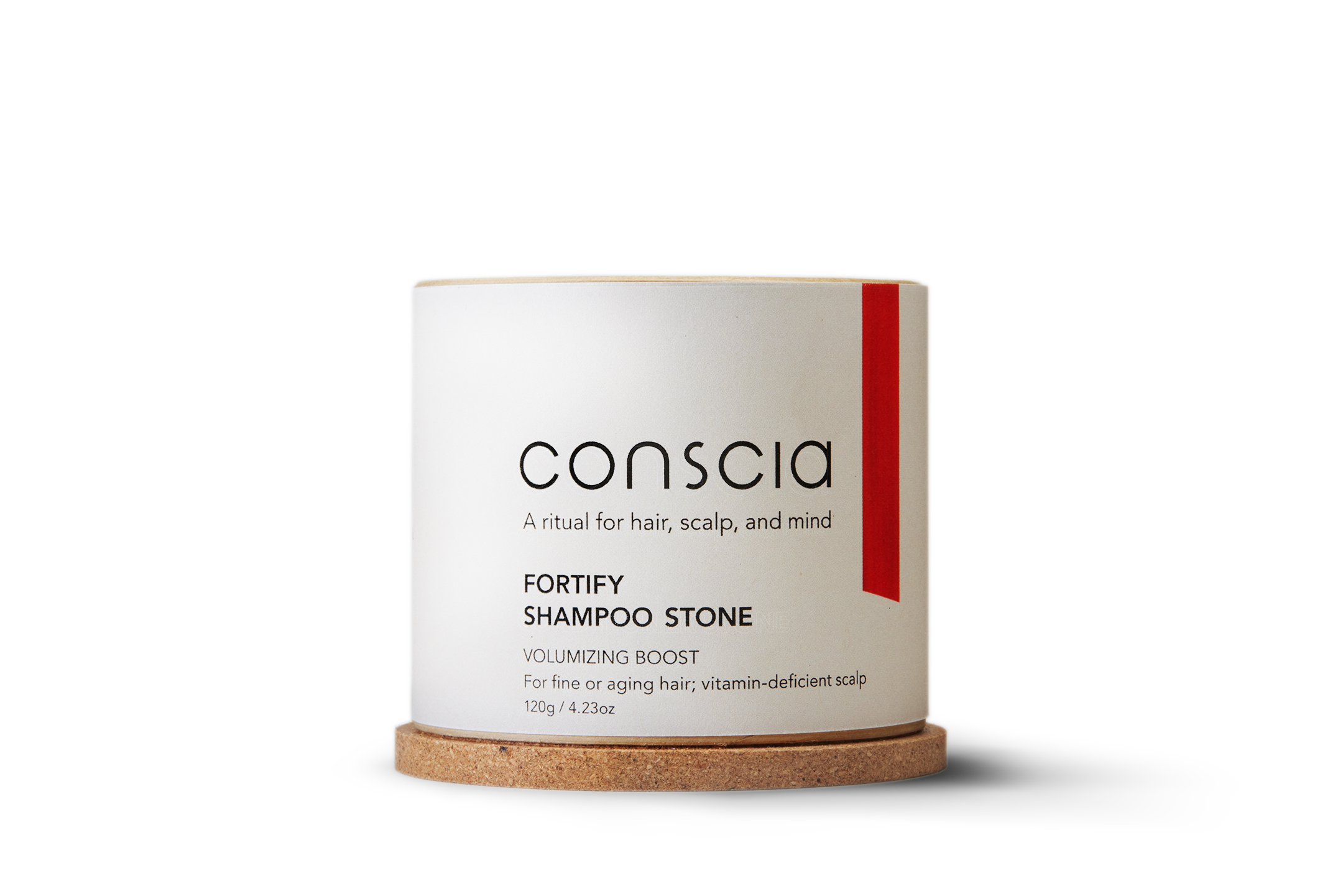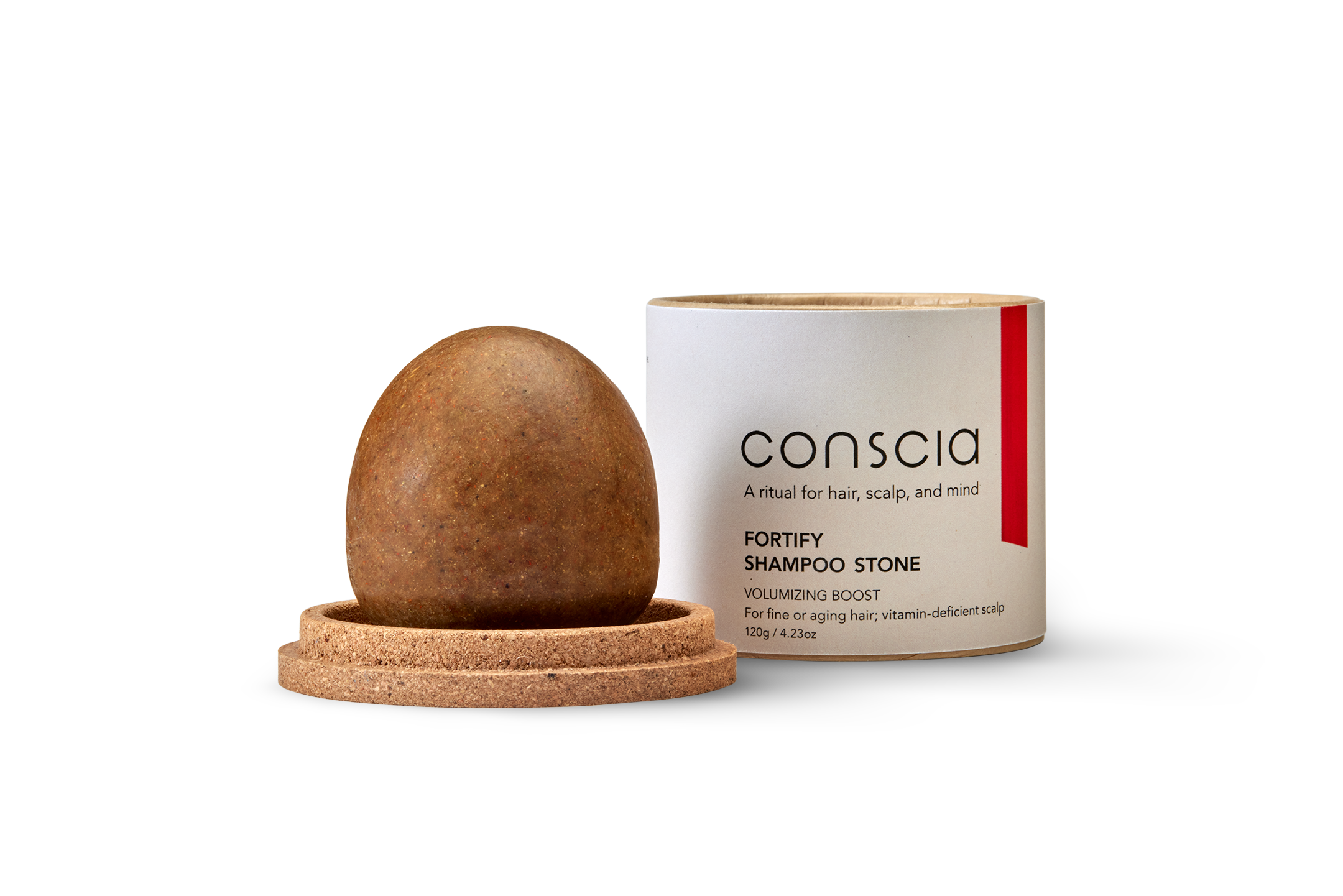 Fortify Lapis Shampoo
Free Shipping Over $100 - Delivery in 3-5 Days
Safe & Secure CheckoutEasy Returns & Exchanges
Antioxidants and amino acids strengthen the hair to increase volume, texture, and movement.  Enhances circulation to promote healthy hair growth and thickens strands. Balances the scalp microbiome to protect from environmental and hormonal stressors.
Designed for: For fine, fragile, or aging hair and vitamin-deficient scalp
Frequency of usage: Daily or with every wash 
Hero Ingredient: Amino Acids and Date Fruit Ferment creates volume, texture, and movement in the hair.
Formulated with:
Matcha to increase scalp circulation for hair growth

Moringa for a strengthening boost

Saw Palmetto to improve hormonal balance, which prevents hair thinning
Notes of grounding herbaceous woods:
Specifications:

Ingredients
Botanicals & Essential Oils
Matcha*, Calendula flower*, Brahmi*, Frankincense*, Saw Palmetto*, Ashwagandha*, Nettle*, Bamboo, Indian Gooseberry*, Maca*, Reishi Mushroom*, Camu Camu, Moringa*, Anise, Black Pepper, Camphor Oil White, Cedarwood, Clary Sage, Cypress,  Elemi, Patchouli, Rosemary, Vetiver. Peppermint*
Vitamins & Minerals
Bentonite Clay, Rhassoul Clay, Kaolin Clay, Vitamin E, Pro Vitamin B5
Butters & Enhancers
Cupuacu Butter, Kokum Butter, Daikon Seed Extract, Safflower Oil*, Babassu Oil*, Glycine Soja (Soybean) Seed Extract & Ceramide NP, Rice Amino Acids & Lactobacillus/Date Fruit Ferment Extract, Pisum Sativum Peptide
*Certified Organic
Full Ingredients List:
SODIUM COCOYL ISETHIONATE, COCAMIDOPROPYL BETAINE, SODIUM LAURYL SULFOACETATE, DISTEAROYLETHYL DIMONIUM CHLORIDE, DECYL GLUCOSIDE, CETYL ALCOHOL, ORYZA SATIVA (RICE) POWDER,TAPIOCA STARCH, LACTOBACILLUS FERMENT LYSATE, PISUM SATIVUM PEPTIDE, WATER, RICE AMINO ACIDS, LACTOBACILLUS/DATE FRUIT FERMENT EXTRACT, POLYPERFLUOROETHOXYMETHOXY DIFLUOROETHYL PEG PHOSPHATE, GLUCONOLACTONE, SODIUM BENZOATE,  CAPRYLIC, CAPRIC, MYSTIC, STEARIC, TRIGLYCERIDE, GLYCERYL STEARATE, CETEARYL ALCOHOL, GARCINIA INDICA SEED BUTTER, THEOBROMA GRANDIFLORUM SEED BUTTER, GLYCINE SOJA (SOYBEAN) SEED EXTRACT, CARTHAMUS TINCTORIUS SEED OIL,* ORBIGNYA OLEIFERA SEED OIL*, MOROCCAN LAVA CLAY, KAOLIN, BENTONITE, TABASHIR POWDER,  ALOE BARBADENSIS LEAF,* BACOPA MONNIERI*, SERENOA REPENS*, LEPIDIUM MEYENII*, WITHANIA SOMNIFERA, PHYLLANTHUS EMBLICA*, BOSWELLIA CARTERI*, CALENDULA OFFICINALIS*, GANODERMA LUCIDUM*,MYCIARIA DUBIA, URTICA DIOICA*, MORINGA OLEIFERA,* CAMELLIA SINENSIS*, PANTHENOL (PRO VITAMIN B5), PIMPINELLA ANISUM, PIPER NIGRUM, CINNAMOMUM CAMPHORA, JUNIPERUS COMMUNIS, SALVIA SCALARIA, POGOSTEMON CABLIN, MENTHA PIPERITA*, ROSMARINUS OFFICINALIS*, VETIVERIA ZIZANIOIDES, D-ALPHA TOCOPHEROL ACETATE, LACTIC ACID
How To Use
• Wet your hair and the stone
• Massage your head with the stone, covering your entire scalp
• Rub into a full lather
• Leave in for 2 minutes to maximize the benefits of the extracts
• Rinse thoroughly
• Repeat as needed

Still loving it after using for 2 years!
I have the oiliest hair and it has been driving me crazy for over 60 years. This shampoo is the first one I've ever used that leaves my hair clean and shiny for days and it looks fuller than it ever has before. It is easy to travel with - I just wrap it in the linen square it came in. I LOVE that I've gotten rid of all my plastic bottles. And to make things better, it lasts and lasts and lasts.
Amazing Formulation!
I am extremely passionate about hair care and have been searching for the best of the best from a company that is eco conscious and offers the most beneficial product with minimal waste. After reviewing the ingredients in these stones, I was blown away and even more so after a chat with a lovely company correspondent. I cannot express how amazing these bars are in words because everything from their appearance to their scent that lingers for days is just beyond fantastic. They lather exquisitely on the second shampoo and I can even feel the textured goodness of the herbs and botanicals. The conditioner has wonderful slip and rinses clean, leaving my hair healthy and renewed. I can attest that the formula is color safe and grounding with a unique, memorable wash experience. My hair is full of body, soft but strong and glossy for days after washing. Trust me when I say there isn't anything better out there for your scalp and hair that smells this earthy and invigorating while helping reduce waste and maximize space.
Love my shampoo stone
I first heard of Conscia through Erin Boyle of @readmytealeaves. I was intrigued, but not enough to spend the money at the time. I then, serendipitously, ran into the Conscia booth at the Renegade Craft fair in San Francisco. Once I met the maker and smelled the stones, I was hooked. I bought one small Fortify then and 2 more full size to have for the future during the Black Friday sale. I am in love. These stone smell amazing. A truly sensual experience. My neighbor told me he had carnal thoughts after smelling my hair! He's in in 60s, happily married, and I'm 71. This stuff is powerful!! And my fine hair is very, very happy; it has more body and looks fantastic. I feel good using something both sustainable and luxurious. Thank you for creating this product!
It works
I have been using Fortify for about 2 weeks and my hair is feeling fuller with more body.
I like it
I have fine hair and other shampoo bars I've tried left my hair weighed down. Haven't had that issue with this! Sometimes it's tough to get a real lather going but I've found that as long as I massage the shampoo in my hair, let it sit a few minutes, and rinse well, my hair feels clean and has more volume than with traditional shampoo.
Yes! Natural ingredients have vitamins and nutrients that our scalp needs for a balanced microbiome, which in turn creates healthy hair. Green chemistry enhances these natural ingredients to achieve the performance quality of synthetic ingredients—yet without being harsh on the scalp and stripping it of its own oils, which is what often causes inflammation.
Simply place your stone on a soap dish with drainage for daily in-shower use. Ideally, keep stones away from spraying and pooling water, or store outside of the shower. If the stone is on a flat bottom surface, it will hold standing water and make the stone turn mushy. Best to air the stone out in between washes. Soon we will have our unique vessel ready to share!
For best results when traveling, air dry Conscia products as much as possible. Pat stones dry with any cloth, then stow in the hemp cloth you received at purchase. Hemp cloth is antimicrobial, and therefore very safe to reuse.